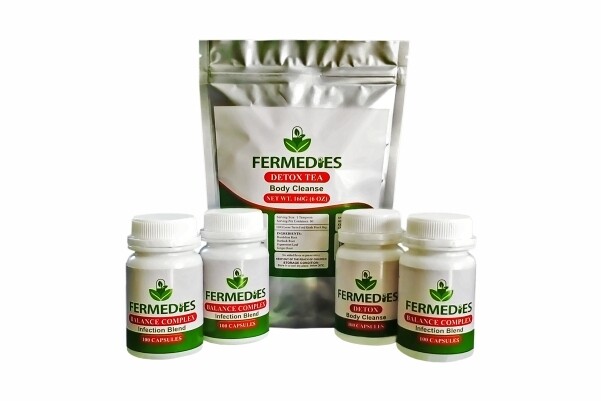 Balance Complex Kit
SKU Bal/Com/Kit
Product Details
Balance Complex Kit is designed to eradicate infections and recurrent infections and help to support the immune system.
Product Benefits

Help the body to completely remove unwanted toxic substances from the systems.

Cleanses the liver of stored pharmaceutical antibiotics previously used in treating infections thereby resetting your health for optimal function.

Eradicate various types of infections such as staphylococcus, candidiasis, pelvic inflammatory diseases, gonorrhea, and E. coli.

Help to kill viruses, fungus, and bacteria.

Eradicate prolonged infections and recurrent infections.

Beneficial in the treatment and prevention of the various types of infections.

Ease inflammation caused by infections and provide digestive and anti-inflammatory support.

Acts as a natural antibiotic and immune system booster.
Product Facts

Content:
Balance Complex Kit Contains:
1 Fertility Cleanse Kit (1 Detox Capsule and 1 Detox Tea)
3 bottles of Balance Complex

Ingredients: Goldenseal, Echinacea, Garlic, Pau D Arco and other selected product blends.
How to Take: Take one capsule 3 times daily with a glass of water. Refer to the product guide.

100% Pure Herbal Blend: No added wheat, soy, yeast, gluten, artificial color, flavor or preservative.

Certification: Nafdac Certified.
Save this product for later