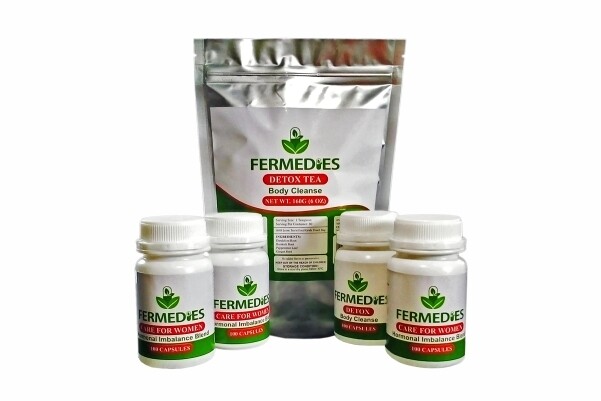 Care for Women Kit
SKU Car/Wom/Kit
Product Details
Designed to balance hormone levels to encourage a healthy menstrual cycle and ovulation and support women to fall pregnant naturally.
Product Benefits

Remove accumulated toxins from the body systems.

Help to relieve abdominal cramping and pain, diarrhea, bloating, and constipation.

Enhance women's fertility over 3 months period

Help balance your hormones and help you become more fertile.

Help bring to normal, the long and short menstrual cycles in women.

Prevent miscarriages and help put a stop to recurrent miscarriages.

Help you to ovulate regularly by increasing the release of progesterone, which is the hormone required for ovulation.

Help your baby to form successfully and grow properly in your womb.

Help prevent birth defects.

Enhance the reproductive organs and help increase your chances of getting pregnant naturally.
Product Facts

Content:
Care for Women Kit Contains:
1 Fertility Cleanse Kit (1 Detox Capsule and 1 Detox Tea)
3 bottles of Care for Women

Ingredients: Chaste Tree, Maca, Dong Quai, Tribulus and other selected product blends.
How to Take: Take one capsule 3 times daily with a glass of water. Refer to the product guide.

100% Pure Herbal Blend: No added wheat, soy, yeast, gluten, artificial color, flavor or preservative.

Certification: Nafdac Certified.
Save this product for later